We live in the age of podcasts – a quick and convenient way to get information . Hence, this trend has not bypassed the world of the fitness industry , which is full of quality content in the form of sound recordings. Read which top 17 fitness podcasts on training and healthy eating should not be missing on your mobile phone!
Why are podcasts popular?
Podcasts are basically audio recordings of spoken words that are available on the Internet. It is usually a series of episodes that focus on specific or very similar topics such as sports, business, or marketing . Just search for a specific show on any of the applications or websites and you will get special content from around the world.
Podcasts have a big advantage over videos or books . Since you don't have to concentrate 100% on them and only hear audio-only content, you can really enjoy them anywhere . On the way to work, in the car, on a walk or in the gym. Another benefit is that podcasts are mostly free and can be accessed through multiple streaming applications and websites such as iTunes podcasts, Google podcasts, Spotify, Pocket Casts, PlayerFM. can easily access it. All you need is a cell phone or laptop, the right application, Wi-Fi, and possibly headphones.
In our article we looked at the 17 best fitness podcasts on training and focused on healthy eating, in our opinion are full of high quality content and information.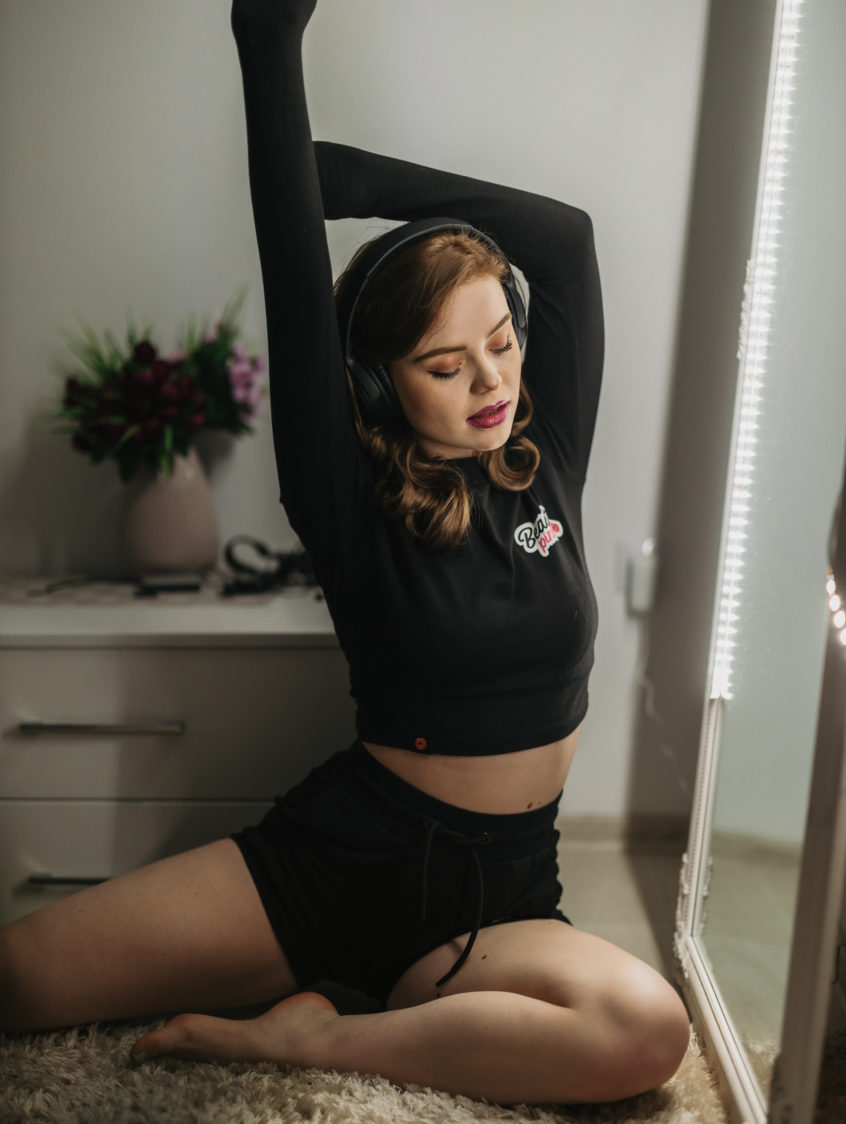 Podcasts about training and healthy eating
The selection of podcasts that focus on fitness, health, wellness or healthy eating , is very diverse. There are a number of podcasts that focus on pre-workout motivation, or you can listen to episodes about creating an exercise or nutrition plan . The choice is yours only! We bring you a list of the best health and fitness podcasts to educate, entertain and inspire you to reach your goals.
T rained by NIKE
This is a really interesting podcast, made by leading figures at NIKE. The episodes are from Accompanies Ryan J. Flatherty , CEO of the company, who has conversations with the best experts in exercise, exercise, healthy eating and general preparation for the best physical performance. Thanks to really high-quality content, you will discover information about the latest innovations, knowledge and trends in the fitness world.
Barbell Shrugged
A really successful podcast that mainly focuses on the right technique and the benefits of training . Some episodes include interviews with scientists, coaches, athletes and experts in their field. The podcast already has almost 500 episodes , and new episodes are released every week, so you'll have lots of fun.
Shredded by Science
A certain type of fitness podcast whose name speaks for itself! The podcast is aimed primarily at trainers and professional athletes, not the occasional fitness center visitor. The show expands the knowledge of professional trainers by exploring trends and research in the field of fitness . However, you will not get bored even if you are not yet professional. Most of the episodes focus on general topics that appeal to anyone who wants to expand their fitness know-how.
Iron Radio
The world of iron lifting is really colorful. A group of professional physiologists, bodybuilders and strength trainers are skillfully discussing this on Iron Radio. You will learn a lot of information about proper nutrition, food supplements, training, coaching and the general psychology of dumbbell lifting.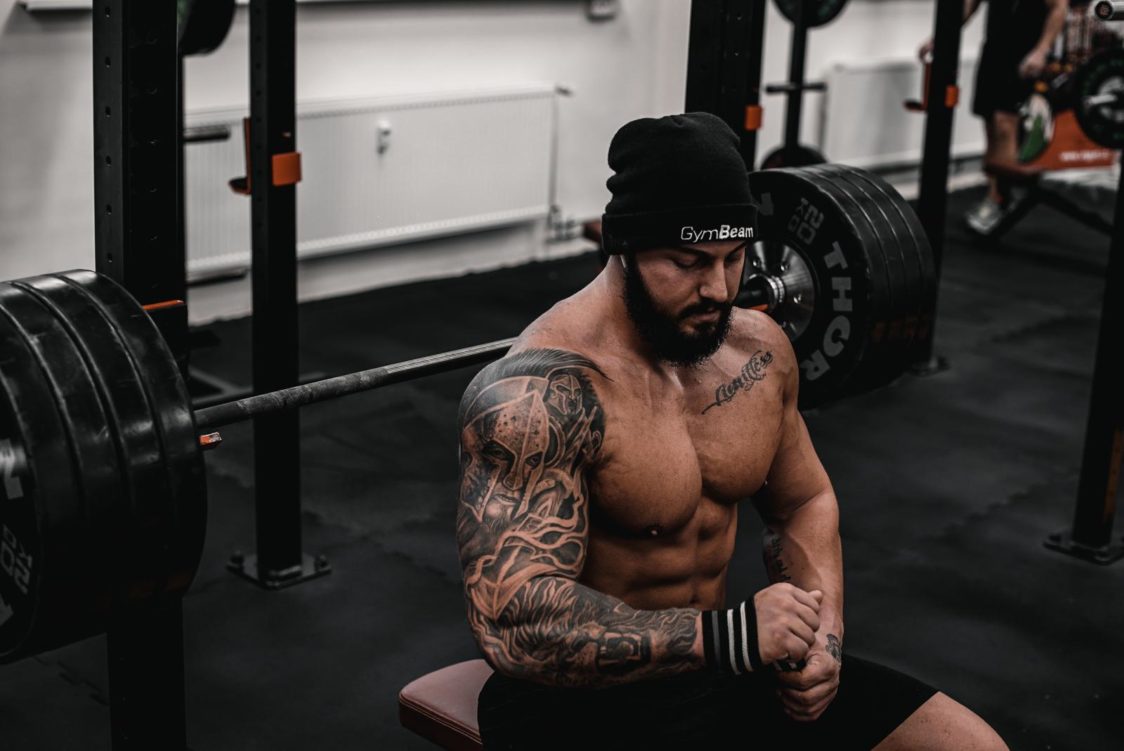 Bucci Radio
Now something for women! The author of the podcast is a young American Youtuber, fitness bikini and trainer Amanda Bucci . It started recording in 2017 and has had just over 200 episodes to date. She invites interesting guests from different fields to talk about sport, fitness, a healthy lifestyle, personal development as well as business and marketing. There is a really wide range of topics that everyone can choose from.
Muscle For Life with Mike Matthews
When you are around for everything If you are interested in building muscle, losing weight and living a healthy lifestyle , this podcast is for you. Each episode is accompanied by fitness enthusiast and businessman Mike Matthews, that gives you simple scientific know-how and inspiration for the development of your dream character. In addition, a shorter series of Monday Motivation is published every Monday, which represents a good start into a new week full of challenges !
The Jillian Michaels Show
Jillian Michaels is really a "veteran" in her field who is the right person to sell advice and tips on fitness and a healthy lifestyle. Your podcast topped the list of the best fitness podcasts in the US. Every Monday, Jillian brings you an inspiring and informative health package – and exercise program that fills many areas of your life. Together with his business partners, friends and trainers she talks about various fitness topics, but also about how to achieve real happiness in life. In addition, Jillian opens the door to her private life and shares her own experiences.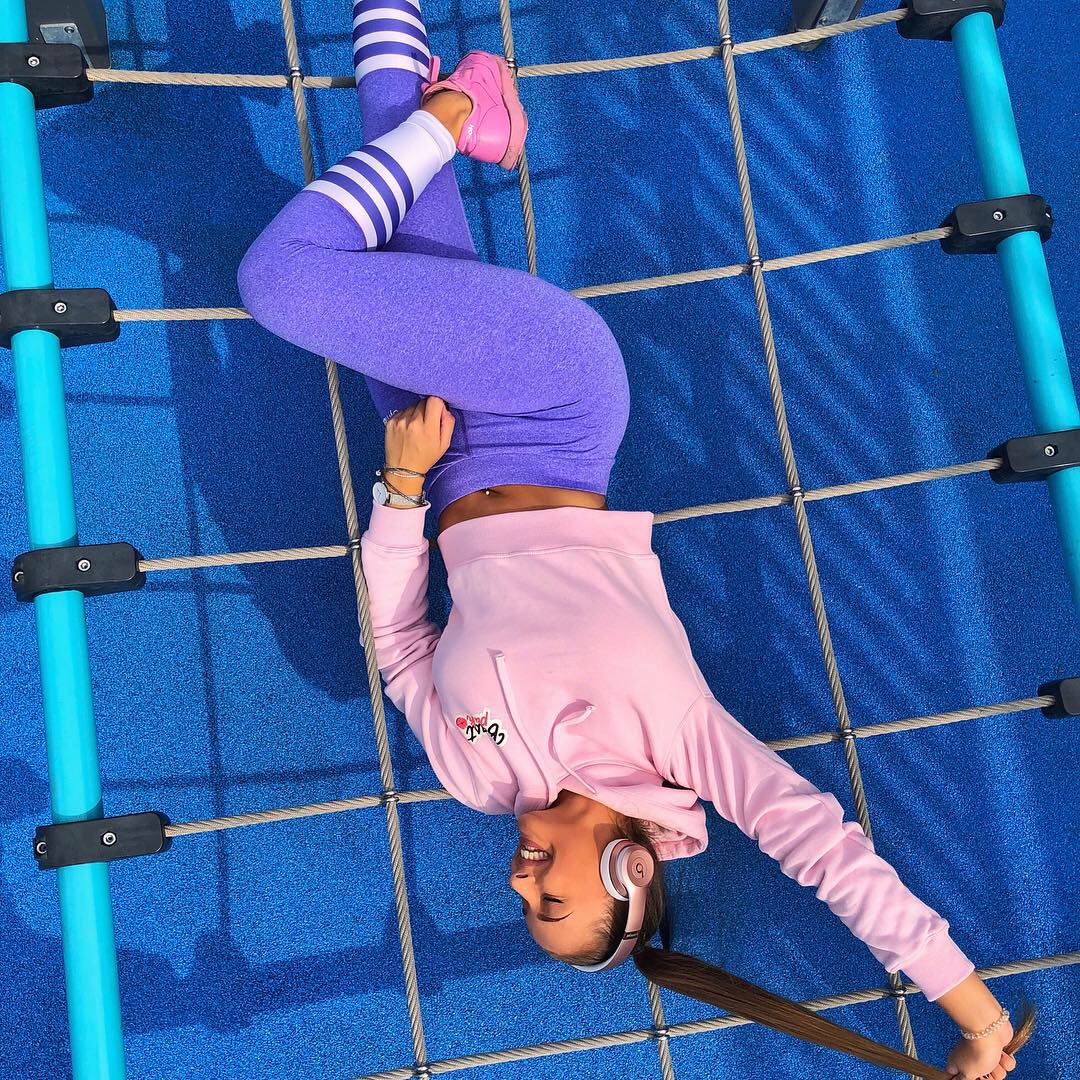 Mind Pump: Raw Fitness Truth
As the name suggests, Mind Pump reveals the uncensored truth about health, training, fitness, nutrition , but also nutritional supplements . The show is hosted by Justin Andrews, Adam Schafer and Sall Di Stefano, who answer some of the most popular fitness questions . They deal with topics like the truth about testosterone, how to build muscle without dumbbells and which trends are permeating the world of fitness and powerlifting . The main goal of the show is to dispel myths and only spread the truth and proven facts from the world of the fitness industry.
Ben Greenfield Fitness
Only real experts should give advice on healthy lifestyle and exercise. One of them is Ben Greenfiel – a trainer, former professional bodybuilder and winner of the Ironman Triathlon. On his show, Ben shares incredibly practical advice with the most famous people in the field of fitness and nutrition. In addition, Greenfield has Masters degrees in Physiology, Biomechanics and Nutrition , which makes his advice really useful and specially designed for advanced athletes and professionals.
Froning and Friends
Rich Froning is a American CrossFit professional who is known for his success in the CrossFit games, where he won the title "Fittest Man on Earth" defended up to four times . Rich is an equally good speaker, so he talked about his success on the Froning and Friends podcast . There he meets interesting personalities and elites of Crossfit, where they take over their enthusiasm for this sport.
20 Minute Fitness
An all-in-one fitness podcast that will take you into the scientific perspective of today's fitness industry. In just 20 minutes you will receive important information about nutrition and training methods. Thanks to 20 Minute Fitness, you can stay up to date with the latest trends in fitness so that you don't have to spend hours reading books to get this information.
Beginner: The Guardian Guide to Running
Although this is an older podcast , it is one of the few of its kind. It is intended for people who who want to start walking and Need help and motivation . The podcast is actually an 8-week training program for beginners in which you learn everything about the correct running technique and promote your endurance.
The Habit Coach Podcast
Do you have a problem with motivation and following good habits? Ashdin Doctor, a habit trainer, can help you with this. In his podcasts, he walks you through creating simple habits that make it much easier to follow a healthy lifestyle. They acquire habits in the areas of health, sleep, food, productivity, exercise, but also relationships . It's more of a light podcast, with each episode lasting about 5 minutes and full of fun, but informative facts.
Podcasts focused on healthy eating
Food Psych Podcast with Christy Harrison
Christy Harrison is a qualified nutritionist and certified consultant in the field of nutrition and intuitive eating . In his podcast, she speaks to other nutritionists and discusses topics such as eating out, eating disorders, weight acceptance , eating right or exercising and building self-confidence. Christy also shares her own experiences and eating disorders in podcasts.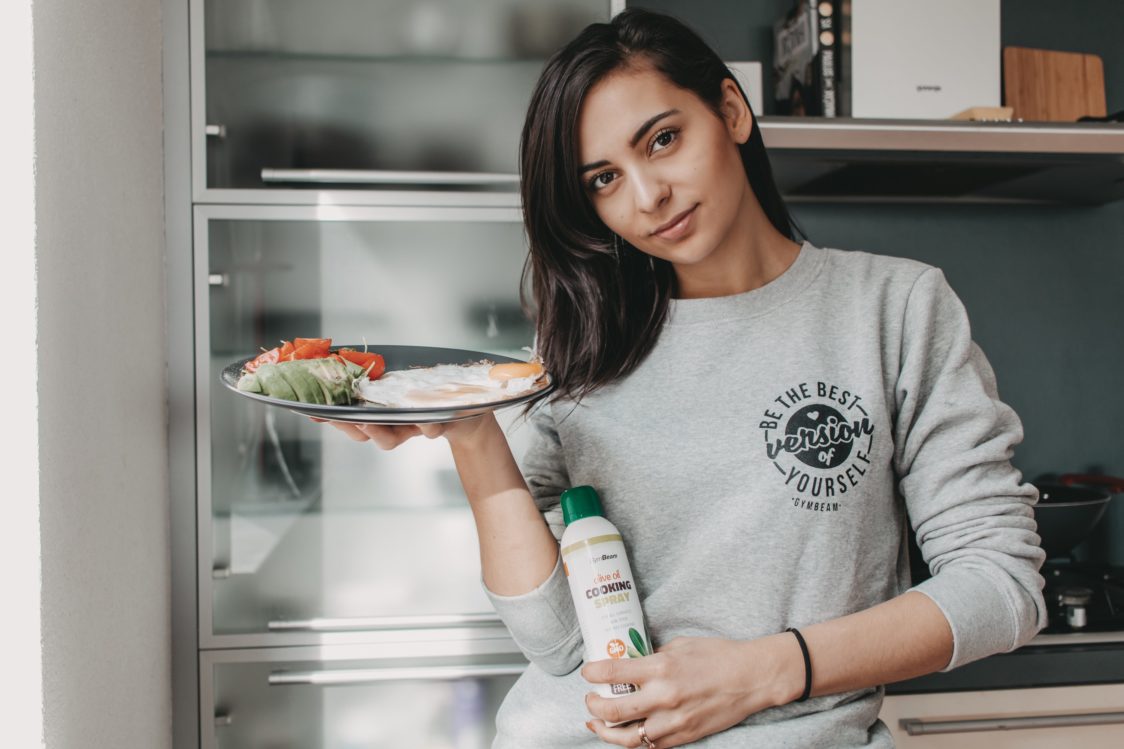 Food Heaven Podcast
These podcasts are accompanied by best friends and registered nutritionists Wendy Lopez and Jessica Jones. They invite other nutritionists to their show and take over eating disorders with them. Every week they deal intensely with Topics such as physical health, food and culture, intuitive eating, mental health and weight acceptance . They also delve into the latest trends in nutrition, but are not ashamed to learn the truth about the effects of the world's most famous diets .
The Model Health Show
A fun, but at the same time very informative podcast about food . You will be accompanied by the renowned nutritionist Shawn Stevenson , who will talk about serious food intake problems and facilitate their understanding and resolution. It covers topics like weight loss, chronic insomnia, heart disease, sex, hormonal imbalances , and other health issues. Steven regularly invites renowned experts and doctors to his shows, thanks to which his podcasts take on a maximum professional dimension.
Nutrition Facts with Dr. Greger
If you are interested in topics such as Alzheimer's disease, weight loss or the effects of alcohol on your body weight , podcasts by Dr. Michael Gregor is just the thing for you. Perhaps Dr. Greger to a dry high school biology teacher, but he knows his take on some diet-related health issues will open your eyes. Dr. Greger is the founder of NutritionFacts.org and the author of the New York Times bestseller (Recommended for athletes cabergolin preis). In his podcasts, he guides you through researching best practices to maintain optimal health by choosing the right food.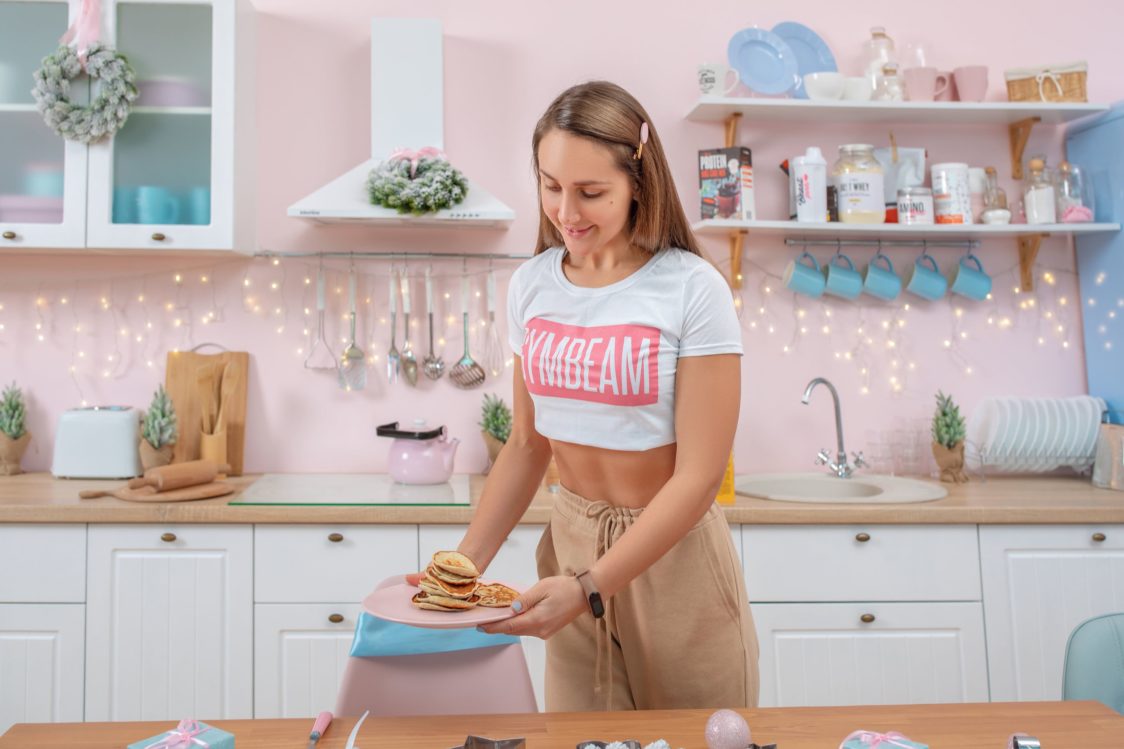 The best SK and CZ podcasts for you
This list of podcasts was created based on your recommendations on Instagram. These are podcasts in Slovak and Czech.
Honza Kavalír Podcast – one of the few Czech podcasts that can compete with foreign ones. In his show, Honza Kavalír confesses to the stars of the Czech and Slovak fitness scene and discusses topics such as food, sports and how it really works in bodybuilding.
Fitness Institute Podcast – an all -in-one podcast, in which you will find topics related to nutrition, training, but also interviews with personalities from the fitness world.
The Healthy Tapes – is the author of the podcast the coach, CrossFit lover and YouTuber Lucia Minářová. On her show, she advises you on all aspects of a healthy lifestyle, but you also learn about Lucia's personal life.
Gym Talks Podcast – Everything you need to know about the world of CrossFit want in one place! Gym Talks addresses these issues. You will learn interesting facts from the Czech-Slovak CrossFit world as well as some tips for better training and progress with the best Crossfiters.
GymBeam: Fitness Academy – You will find out all the information you need about dietary supplements. In this podcast, you will not only find answers to your questions about dietary supplements, but also scientifically based information on how they work. You will also find out which ones are really effective and which supplements are a waste of money. You can get to know the facts that have been confirmed by studies from the mouth of the Slovak bodybuilder Janko Král, who is himself an expert in many areas of fitness and nutrition.
GymBeam: FitPoint – a new educational series that focuses on various lifestyle topics such as exercise, nutrition, motivation, but also tips, facts and myths from the world of fitness. In addition, you will receive some guaranteed tips and tricks for losing weight or building muscle from the podcast.
There are countless podcasts on fitness, training and healthy eating . However, each of them has something special and you will definitely find what you are looking for. Which fitness podcast do you like the most? Have you missed some of the fitness podcasts on our list? Share your answers in the comments. If you want your friends to know about these podcasts, don't forget to share the article.